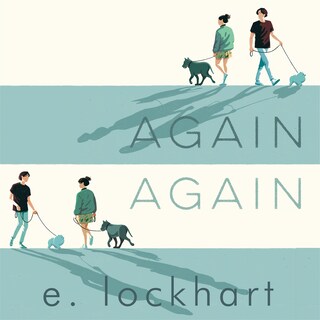 Yhteenveto
EARPHONES AWARD WINNER

Narrator Tavia Gilbert's rich, expressive voice conveys the wide range of characters in this sometimes funny yet often heartrending story - AudioFile Magazine

In this novel full of surprises from the New York Times bestselling author of WE WERE LIARS and GENUINE FRAUD, E. Lockhart ups the ante with an inventive and romantic story about human connection, forgiveness, self discovery and possibility.

When Adelaide Buchman's younger brother succumbs to a drug overdose, she saves his life. In the aftermath, looking for distraction, she becomes a stylish, bright charmer who blows off school and falls madly in love - even though her heart is shattered.

Adelaide is catapulted into a summer of wild possibility, during which she will fall in and out of love a thousand times while finally confronting her brother, their history, and her own strength.

A raw and funny story that will surprise you over and over, Adelaide is an indelible heroine grappling with the terrible and wonderful problem of loving other people.
© Bonnier Publishing Fiction (Äänikirja)