But, I Don't Think

- Randall Garrett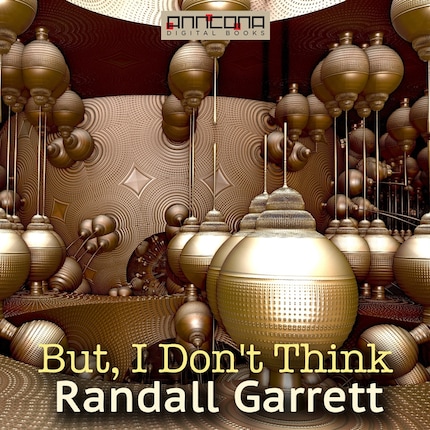 Yhteenveto
But, I Don't Think is a science fiction novella by Randal Garrett first published in 1959.

In an intragalactic empire organized as an aristocracy (from Execs to lowly Sevens) the empire's ships are being attacked in hyperspace by the ships of the Misfits.

To shoot a Misfit ship in hyperspace requires a Guesser to predict where the ship will have maneuvered to by the time the weapon beam reaches them.

A Guesser is the main character of the story, and while his intuition and precognition are useful, he gets stranded on a planet with no way out.

First published in Astounding Science Fiction in July 1959.

Total Running Time (TRT): 1 hour, 21 min.

Randall Garrett (1927-1987) was an American science fiction and fantasy author. He was a prolific contributor to Astounding and other science fiction magazines of the 1950s and 1960s. He instructed Robert Silverberg in the techniques of selling large quantities of action-adventure science fiction, and collaborated with him on two novels about Earth bringing civilization to an alien planet.


© Anncona Media (Äänikirja)