One Hundred Days of Happiness
- Fausto Brizzi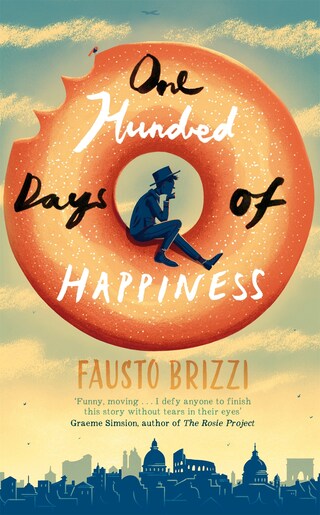 Yhteenveto
'Charming, touching, surprising and ultimately uplifting. Funny, moving . . . I defy anyone to finish this story without tears in their eyes' Graeme Simsion, author of The Rosie Project

'Hilarious but heart-wrenching' Daily Mail

Lucio Battistini knows the three most important days of his life: the day he was conceived, the day his wife agreed to marry him, and the day he died.

But wait. Let's go back a bit: to the day Lucio discovers he only has three months left to live, the day he realizes it's time to turn his life around. Because so far he hasn't been getting it right. In fact he's been thrown out by his wife and is sleeping in the stock room of his father-in-law's bakery. From now on things have to change, and every moment counts.

This is Lucio's story of the last one hundred days of his life. Vowing to also make them the happiest, he sets out with his family on a journey across Italy, determined to win back his wife, to create the best possible memories for his children and ultimately to become the man he was always meant to be.

Outrageous and hilarious, One Hundred Days of Happiness by Fausto Brizzi is a novel about life and love that reminds us all about what matters most.


© 2014 Fausto Brizzi (Äänikirja)