Pride and Prejudice
- Jane Austen, The griffin classics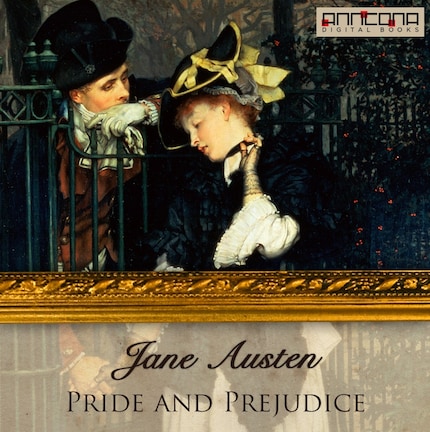 Yhteenveto
Pride and Prejudice is a novel by Jane Austen, first published in 1813. The story follows the main character Elizabeth Bennet as she deals with issues of manners, upbringing, morality, education, and marriage in the society of the landed gentry of early 19th-century England. Elizabeth is the second of five daughters of a country gentleman living near the fictional town of Meryton in Hertfordshire, near London.

Though the story is set at the turn of the 19th century, it retains a fascination for modern readers, continuing near the top of lists of "most loved books" such as The Big Read. It has become one of the most popular novels in English literature and receives considerable attention from literary scholars. Modern interest in the book has resulted in a number of dramatic adaptations and an abundance of novels and stories imitating Austen's memorable characters or themes. To date, the book has sold some 20 million copies worldwide.

As Anna Quindlen wrote, "Pride and Prejudice is also about that thing that all great novels consider, the search for self. And it is the first great novel to teach us that that search is as surely undertaken in the drawing room making small talk as in the pursuit of a great white whale or the public punishment of adultery."

In 2003 the BBC conducted the largest ever poll for the "UK's Best-Loved Book" in which Pride and Prejudice came second, behind The Lord of the Rings.

In a 2008 survey of more than 15,000 Australian readers, Pride and Prejudice came first in a list of the 101 best books ever written.

Pride and Prejudice has engendered numerous adaptations for film, TV, stage, comics and radio.

Jane Austen (1775-1817) was an English novelist whose works of romantic fiction, set among the landed gentry, earned her a place as one of the most widely read writers in English literature. Her realism, biting irony and social commentary have gained her historical importance among scholars and critics.

From 1811 until 1816, with the release of Sense and Sensibility (1811), Pride and Prejudice (1813), Mansfield Park (1814) and Emma (1816), she achieved success as a published writer. She wrote two additional novels, Northanger Abbey and Persuasion, both published posthumously in 1818, and began a third, which was eventually titled Sanditon, but died before completing it.

In 1994, American literary critic Harold Bloom placed Austen among the greatest Western Writers of all time. In a 2002 poll to determine whom the UK public considers the greatest British people in history, Austen was ranked number 70 in the list of the "100 Greatest Britons".
© The griffin classics (E-kirja)