The Eyes Have It

- Randall Garrett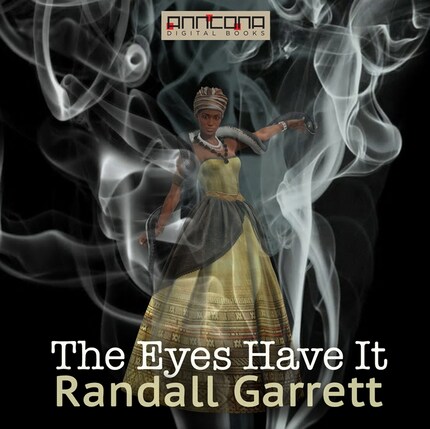 Yhteenveto
The Eyes Have It is a science fiction novella by Randal Garrett, first published in 1964.

In a sense, this is a story of here-and-now. This Earth, this year ... but on a history-line slipped slightly sidewise. A history in which a great man acted differently, and Magic, rather than physical science, was developed....

A murder mystery set in the present time, but on a parallel universe Earth. Richard I of England stayed home from the Crusades, and the rule by aristocrats continues to the present. A lecherous duke is murdered and the royal investigator arrives with an investigative sorcerer to try and solve the crime.

In this world the Laws of Magic were organized in the 15th Century and Science never developed. Garrett uses Magic as Sherlock Holmes used Science, but with more logic. As most of Garrett's stories, the characters are well-drawn, and he slips in a little humor without it interfering with the story.

Total Running Time (TRT): 1 hour, 40 min. Reading by Mark Nelson.

Randall Garrett (1927-1987) was an American science fiction and fantasy author. He was a prolific contributor to Astounding and other science fiction magazines of the 1950s and 1960s. He instructed Robert Silverberg in the techniques of selling large quantities of action-adventure science fiction, and collaborated with him on two novels about Earth bringing civilization to an alien planet.