The Sacred Fount

- Henry James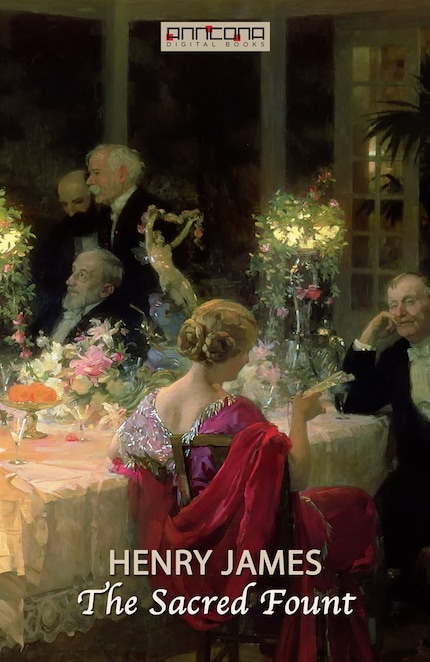 Yhteenveto
The Sacred Fount is a novel by Henry James, first published in 1901.

This strange, often baffling book concerns an unnamed narrator who attempts to discover the truth about the love lives of his fellow-guests at a weekend party in the English countryside. He spurns the "detective and keyhole" methods as ignoble, and instead tries to decipher these relationships purely from the behaviour and appearance of each guest. He expends huge resources of energy and ingenuity on his theories, much to the bemusement of some people at the party.

The Sacred Fount delves into the interior observations and obsessions of the narrator. Regarding himself as a master of human psychology, the narrator watches the goings-on of the other guests and weaves theories about the interpersonal implications of what he witnesses, leaving the not infrequently perplexed reader the task of sorting out whether his conclusions are facts or fancies.

Henry James, OM (Order of Merit) (1843-1916) was an American-born writer, regarded as one of the key figures of 19th-century literary realism.

He is best known for a number of novels showing Americans encountering Europe and Europeans. His method of writing from a character's point of view allowed him to explore issues related to consciousness and perception, and his style in later works has been compared to impressionist painting. His imaginative use of point of view, interior monologue and unreliable narrators brought a new depth to narrative fiction.

Henry James was nominated for the Nobel Prize in Literature in 1911, 1912, and 1916.